200-Hour Sacred Earth Yoga Teacher Training
Yoga + leadership + permaculture immersion
Tzununa, Lake Atitlan, Guatemala
October 26 - november 23, 2019 // November 1 - 28, 2020
Journey to the Mayan Heartland for a transformational experience with Atitlan Organics and Awakened Spirit Yoga. Deepen your practice and feel the subtle and profound shifts that happen when you embrace sustainable and holistic practices. Drawing on the wisdom of both ancient yogic philosophy and Mother Earth herself, this 4-week course teaches the foundations of yoga through asana, breathwork, and mindfulness. Embedded within this training is Atitlan Organic's Permaculture Immersion, which gives participants the chance to come into a deeper and more symbiotic relationship with the natural world. Highly recommended for yogis, change-makers, innovators, activists, seed planters, or anyone is interested in transformation.
This 28-day course will cover yoga philosophy, physical alignment, creating safe teaching environments and applied leadership through an experiential approach to learning. This unique program combining ancient yogic wisdom and the intelligence of nature will support you in finding your voice as a teacher and a leader, while aligning to the rhythms of nature. Gain the tools and resources to create and inspire change in yourself and your community with intention, confidence and an expanded perspective. Awaken your potential!
Topics Covered
The Sacred Earth YTT includes a full 200 hour Registered Yoga Teacher Training (recognized by the Yoga Alliance) in addition to a Permaculture Immersion course! Our curriculum is rooted in the connections between Mind, Body and Earth and is designed to leave you inspired and empowered. We will learn to ground this knowledge and experience in the earth and in our actions. We will be delving into many topics during our time together including:
Anatomy & Physiology in Asana, Cueing, Teaching Methodology, Fostering Safe and Diverse Learning Environments, Yoga Philosophy and Ethics (the Yoga Sutras), all while exploring the intersection between yoga and permaculture! Check out more info on the curriculum here:
Activities and Field Trips
Opening Mayan Fire Ceremony
Tour of Atitlan Organics Permaculture Farm and food forest

Sharing circles and group activities

Lunar Ceremonies

Cacao and Sound Ceremony

The Permaculture Principles

Approaches in Permaculture

Yoga Off the Mat

Field trip to Quix'aya ("Heart of Water"), an epic self-organized Maya Permaculture-inspired community.

Temezcal (Meso-American sauna)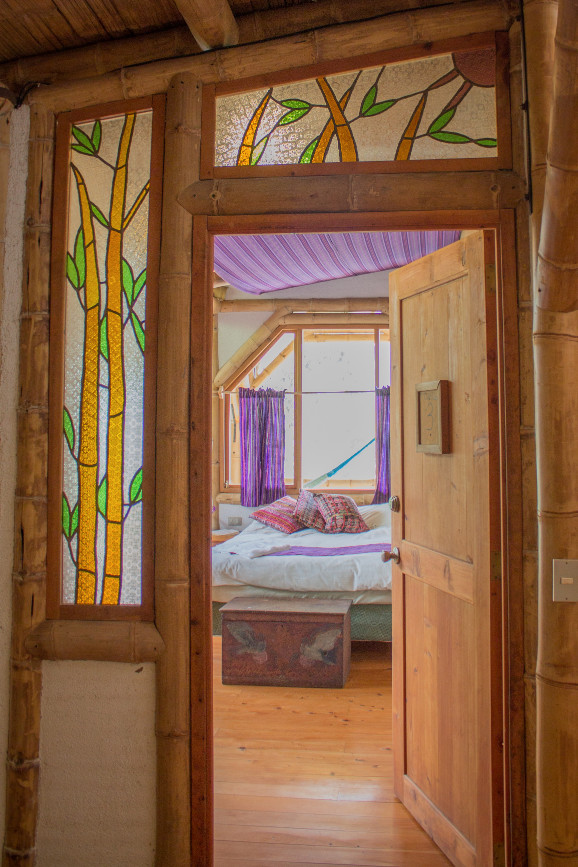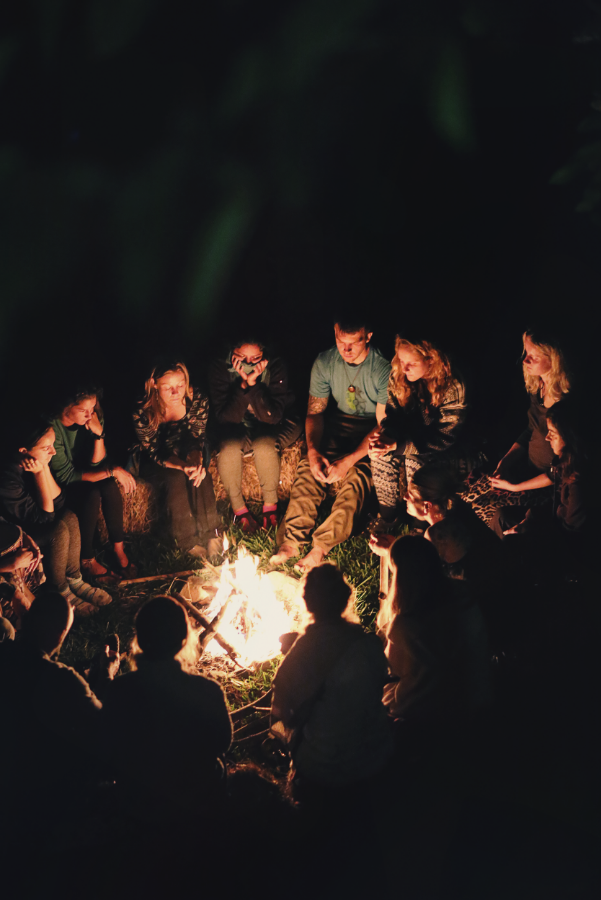 Sample Daily Flow
6:00 am Meditation
6:30 am Yoga & Movement practice
8:00 am Breakfast
9:00 am Yoga Philosophy
10:45am Yoga Lab, Anatomy or Methodology
12:15pm Lunch
2:00 pm Yoga Philosophy or Permaculture
4:15pm Yoga Lab, Therapeutics or Methodology
7:15pm Dinner
8:00 pm Evening activity (meditation, circle, movie or reflection)*
*3 times per week
Julia Forest, Lead Facilitator (eRYT 500)
Julia Forest is an international yoga teacher, women's health advocate, writer and closet artist who is passionate about health, environmentalism and yoga. She feels most at home wherever she rolls out her mat and finds inner peace and connection from a daily meditation practice. She created the Yoga Leadership and Permaculture Program, the first yoga teacher training program that combines yoga, mindfulness, permaculture and leadership to transform lives and communities.
With more than a decade of teaching experience, Julia believes that yoga comes alive when practiced in every moment. She shares wholeheartedly the many blessings that yoga has brought to her life. Her passion for yoga, social change, connection and community has lead her to share holistic yoga teachings in many countries around the globe.
Rachelle Harvey, Facilitator (RYT 200)
Rachelle is a yoga educator and lifelong student of movement, music, and the arts. Her years of professional experience in the fields of graphic design and art direction inspire how she weaves creativity through the practice both on and off the mat. Her pursuit of somatic study and expression is fueled by the desire to know deeper layers of the Self and come into a greater sense wellbeing through our relationship to breath, the planet, and each other. Her classes are informed by traditional Hatha yoga and inspired by dance and naturally arising movement, resulting in a fluid and therapeutic approach.
As an artist and facilitator, Rachelle strives to create inclusive and accessible spaces for the teachings of yoga to live and breathe through everyone. She is fascinated by the mysteries of sound, the intelligence of nature, and the body's innate ability to heal and create. She believes in the transformative power of the voice and weaves deep listening practices such as mantra meditation and sound healing into her work. She also loves to work with Cacao as a plant ally in facilitating expanded awareness of the heart and embodying deeper states of authenticity.
Rachelle has studied all over the world and. She currently facilitates movement and sound retreats around the globe, and offers branding and design mentorship to conscious entrepreneurs following pursuits of passion. She is the founder of Folk Collective, an ethical trade initiative that supports artisans around the world while preserving the generational wisdom of craft lineages. She is one of the founding members of Awakened Spirit Yoga and currently hangs hats and stores mats in both Canada and Guatemala.
Kristine Vanderplas, Lead Facilitator (eRYT 200)
Kristine is inspired by the healing power of nature, the beauty in the world around us and the immense wisdom held in our bodies. Her life journey has taken her around the world, driven by the curiosity of human interactions and the eco-systems in which humanity thrives. She is a facilitator of movement, meditation and transformative experiences. Her yoga practice is informed by a deep listening to the body – accessing the wisdom held within to contribute to growth and healing. She is captivated by the potential of nature to heal and spends a great deal of time in the wilderness and working with the elements. Kristine co-created Temple23, a spiritual healing and events center in Toronto in 2015, and has moved on to pursue her wanderlust and desire to live in deeper connection to nature.
For over 14 years, Kristine has contributed to global community development with a focus on youth. She has supported the strategic planning and implementation of several large international projects and continues to explore the intersection of creativity and sustainable change – searching for the most effective approaches for healing ourselves, our communities and this beautiful planet we call home.
Shad Qudsi, Permaculture Facilitator
Shad Qudsi has 15 years experience in organic and commercial gardening and farming. He is in Permaculture Design and has over 9 years experience in holistic site development and homesteading. Shad originally set out to study mathematics and work in big business, but long ago had a change of heart. In 2010, Shad and wife Colleen founded Atitlan Organics Permaculture farm in the village of Tzununa. He can now be found dancing in his garden. Aside from all of this, Shad is an enthusiastic teacher who truly believes in the work he is doing. Human resiliency cannot be erased from the landscape and now, it is coming back with a gentle loving caress.
your stay
We have teamed up with the Bambu Guest House to provide accommodations during your four week stay in Tzununa. The "Bambu" was opened in 2015 as a site to house our permaculture volunteers and students. As such, it was founded out of a deep commitment to meaningful and sustainable living, values which resonate deeply with the yogic tradition.
You will settle into the rhythms of nature during your stay at the beautiful naturally-built hotel nestled into the mountains surrounding Lake Atitlan. Wake to the sounds of running water from the nearby stream and enjoy sunrise over the lake and volcanoes from your balcony; nourish yourself with organic and farm-fresh meals made with love by our friendly and attentive kitchen staff; become inspired by the amazing teachings of Awakened Spirit Yoga on our beautiful new yoga platform; hike 15 minutes to neighboring Atitlan Organics to see the world in a whole new light thanks to Shad's permaculture teachings; unwind with a hot shower and catch up with loved ones over wi-fi (or chill out with a book from our extensive library); and if you're lucky, catch a nighttime volcano show from Volcan Fuego.
Lodging is shared in light and spacious rooms, each one equipped with a private bathroom with hot water, a balcony overlooking the lake and volcanoes, and wi-fi. Communal space includes a comfy open-air lounge and dining room and a breath-taking yoga platform. Three vegetarian meals per day are provided, as well as snacks, tea, and coffee.
Participants of the Sacred Earth YTT have two room options to choose from:
GUEST ROOM
The spacious and airy guest room sleeps 4 people comfortably and offers a private bathroom and shower with hot running water, wifi, and a balcony with chairs and a hammock. Beautiful views of the lake and mountains and the soothing sounds of birds and the nearby stream filter into the room, soothing you into peace. USD $1295
LOFT
Our two-level loft sleeps up to 8 people comfortably. Huge panorama windows let in incredible natural light, while the variety of bedding options gives everyone what they'd like. As with all our rooms, the Loft enjoys its own private bathroom and shower with hot water, wifi, and a balcony with chairs and a hammock. USD $1095
FOOD
The Bambu Guest House's on-site farm-to-table restaurant features products from our farm and other local producers. During your stay, you will enjoy three delicious and nourishing buffet-style vegetarian meals per day plus snacks and dessert, and tea, coffee, and filtered water available throughout the day. The dedicated staff works lovingly to prepare meals which sustain you as you journey into your studies and practice, and we promise that your bellies will be kept just as happy as your hearts and minds are! We pride ourselves on being able to accommodate nearly any dietary requirement, whether that be vegan, dairy-free, gluten-free, or other special needs.
ANIMALS
In line with Permaculture Principle 5, "Always favor biological solutions," the Bambu Guest House is home to two cats which serve as natural pest control and one dog. All three animals are friendly and lovable, and while they never enter the guests' rooms you will be able to enjoy their company in the public spaces of the Bambu Guest House.
TUITION & APPLICATIoN
Tuition for the 200-hour Sacred Earth YTT is $2500 plus accommodation ($1095 or $1295). Please book your accommodations through the Atitlan Organics website using the "Book Your Stay" option above. For more info on the full YTT program and to apply, please visit Awakened Spirit Yoga's site here: